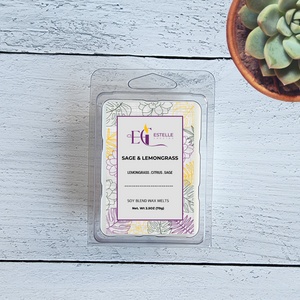 Wax melts are a prefect flameless option to fill your home with beautiful fragrance.
Break off 1-2 squares and place them in a wax warmer. You'll know it's time to replace your square when you can no longer smell the fragrance.
This zesty fragrance has a strong lemongrass/citrus fragrance with subtle sage notes, sure to brighten up any room.