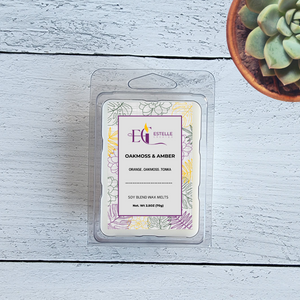 Wax melts are a prefect flameless option to fill your home with beautiful fragrance.
Break off 1-2 squares and place them in a wax warmer. You'll know it's time to replace your square when you can no longer smell the fragrance.
Oakmoss and Amber has universal appeal with rich woody and musk base notes - yet has an enchanting fusion of herbs and amber that give it a feminine touch too.
Infused with essential oils of: sage, lavandin and orange