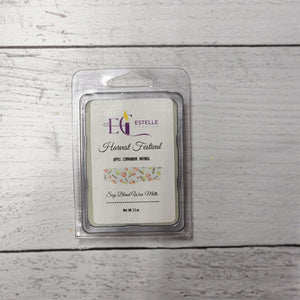 Wax melts are a prefect flameless option to fill your home with beautiful fragrance.
Break off 1-2 squares and place them in a wax warmer. You'll know it's time to replace your square when you can no longer smell the fragrance.
Black Currant is a captivating and sensual fragrance. It begins with light traces of apple and delicate saffron threads. Luscious black currants and blackberries are the core of this fragrance. Warm base notes of anise and amber surround you in this sophisticated cocktail of a scent. Patchouli and cedarwood essential oils enhance the intensity of the dark fruit in this rich fragrance.

This fragrance oil is infused with natural essential oils, including patchouli & cedarwood